WMS recognition a ray of hope for female Bangladeshi journalist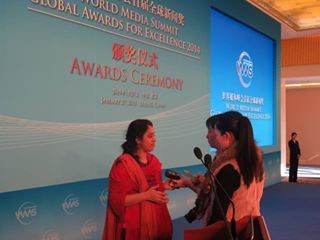 DHAKA, Oct. 30 (Xinhua) — It is like another dream has come true for her as she never could've imagined winning an award more than two years back when she left her job as a professional journalist.
It was tough for her to leave her job as a journalist of a leading online news agency in Bangladesh, but she had no alternative than to say goodbye to her profession.
Our protagonist is Sheuli Akter, a female Bangladeshi journalist who has earned an honorable mention in the World Media Summit (WMS) Global Awards for Excellence 2014 and is now a special correspondent and editor at NsNewsWire.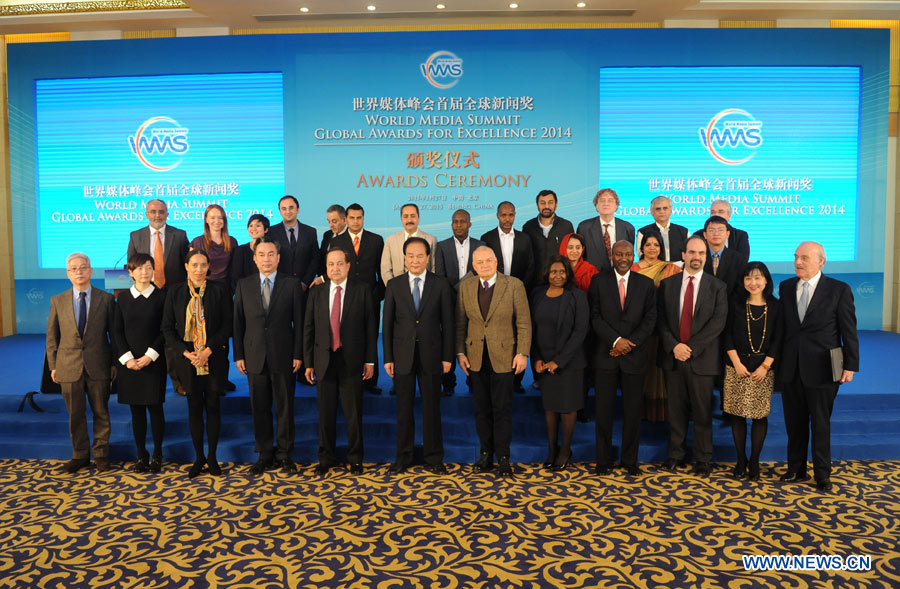 "I was really upset after leaving my job. I love journalism. It 's my heart. It's the blood in my veins. I can never keep myself away from writing news stories," said Sheuli Akter, who first engaged herself with news media during her university life in the 2000s.
She returned to her news agency work after taking maternity leave when her baby was only four months old, in October 2012. But two months after her return, she had to leave because of surrounding circumstances which still impede the professional careers of many Sheuli Akter-like new mothers in Bangladesh.
Sheuli Akter said a portion of Bangladesh employers still don't want to try to understand that a woman gains more maturity and can undertake and perform her responsibilities even better when she becomes a mother.
"Even some fellow colleagues sometime are not supportive enough to the mother of a new born," Akter said.
Not happy in her hometown, Akter decided to start a new journey of her own.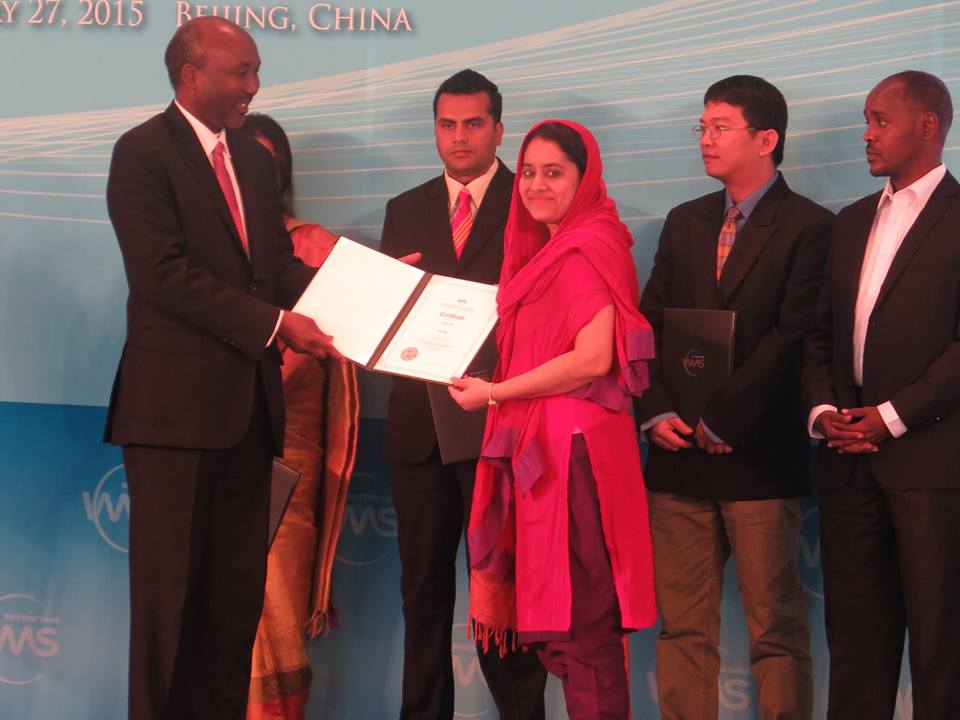 "So I took the initiative of establishing this newswire in collaboration with a group of journalists. The establishment of NsNewsWire in early 2013 is still like a dream to me," said Akter, who did her honors and masters degrees in Dhaka's leading Eden College, at Bangladesh's National University.
With support from family members and media friends, Akter and her colleagues have been striving hard to maintain the growth momentum of NsNewsWire.
"The WMS recognition is like another dream has come true," said Akter, daughter of a senior Bangladeshi journalist.
"The WMS recognition is a ray of hope for us because it could pave the way for the NsNewsWire to grow further on a solid foundation, but it also puts more responsibility on us," Akter said.
With more focus on China, NsNewsWire has already reached all the Bangladeshi media outlets and their key journalists who are now regularly visiting its website and social media sites for the latest news and information. NsNewsWire has also managed to establish exclusive relationships with many leading news agencies, dailies and TV channels elsewhere in Asia.
Akter says the recognition comes as a big boon for NsNewsWire at a time when it is in dire need of revenue to meet dozens of contributing journalists' honorariums and other expenses.
For more than a decade, Sheuli Akter worked as a journalist for Bangladesh's leading news agency UNB and now defunct English newspaper The Bangladesh Observer in various capacities.
She was honorably mentioned in the Exemplary News Professionals in the Developing Countries category.
"I truly feel honored and grateful to have won the award. I feel greatly honored to be a recipient of this award and would like to thank WMS. I now keenly look forward to attending the award ceremony to express my thanks."
On Monday, the WMS Global Awards for Excellence 2014 announced its winners and honorable mentions in Beijing.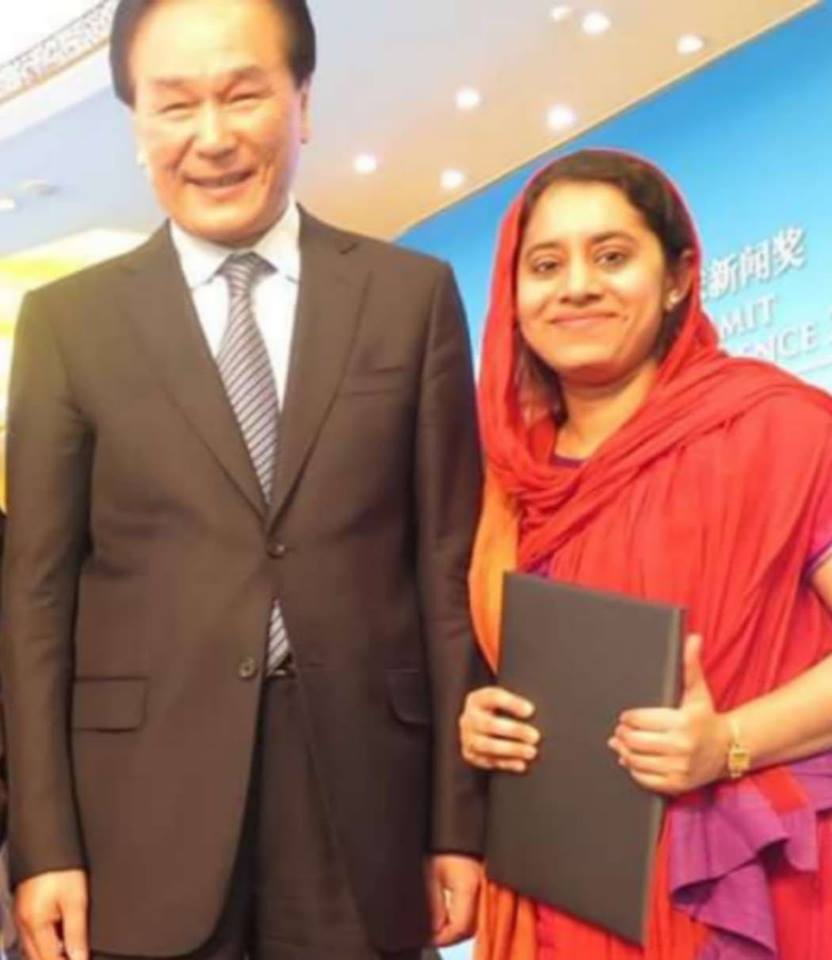 More than 450 news organizations and more than 500 news practitioners from 138 countries and regions submitted over 1,400 entries to the competition.
Akter spoke highly of the creation of the awards by the WMS, describing it as a "welcome development."
"I hope the WMS recognition will inspire many others like me in striving to establish their own two feet in developing countries in the future," Akter said.
Elated to know about the success of his daughter, Mahbubur Rashid, a senior Bangladeshi journalist, said it's a great achievement not merely for Sheuli Akter but for the entire Bangladeshi media.
Parveen Sultana Jhuma, general secretary of Bangladesh Nari Sangbadik Kendra (BNSK) — a center for female journalists in Bangladesh, said Akter had earned a name for herself as a female journalists and would gain the respect and motivate the entire Bangladeshi female population.
In the media, Jhuma, an assistant editor at a leading Bengali newspaper, Sokaler Khabar, said Bangladeshi female journalists still face disparities in all types of news fields like energy, economics, politics, crime, sports and so on.
According to BNSK, established in 2001, there are 6,000 male journalists in Bangladesh whereas the number of female journalist is barely 300.
Though nobody can raise the question of the efficiency of female journalists, Jhuma said, "The number of female journalists are disproportionately low compared to their male counterparts in Bangladesh."
2014-10-30 17:16:50 GMT2014-10-31 01:16:50 (Beijing Time) Xinhua English